Want to learn about our classes? Watch our video below!
Are you…
tired of hearing that simply being "calm and assertive" is the key to training your unruly dog?
confused about how to get your hyperactive, reactive, or fearful dog to be calm?
frustrated because your dog just lacks focus and you want to take them to the next level of training?
Would you like to learn how to control and shift your dog's energy so they are easier to train?

Yogadog training can help you do just that!
Yoga in Sanskrit means "oneness"
Yogadog training helps you create more of a oneness between you and your dog!
We don't actually do yoga with the dogs!
Yogadog training has a unique approach in that it addresses how to use traditional obedience, postures and movement exercises to control your dog's energy and make life more balanced for everyone. Yogadog combines a variety of training methods – traditional and new age – to find programs that work for all 'walks' of dogs and people.
The five programs that we offer are loosely and humorously based on practices of Yoga.
All the courses are aimed at improving the bond that the dog owner has with his or her pet and establishing better communication.
$25 SAVINGS FOR RESCUE DOGS!
There is nothing more precious than saving a life.
Save on classes or private consultation for your rescue pup.
Please e-mail shannon@yogadog.ca or click on the contact button below!
Subscribe to our newsletter for special events, training tips and deals.
Group Classes
$150 for 6 classes
Private Lessons
$50 per hour
Vancouver
North Vancouver
Burnaby
Coquitlam
Port Moody
New Westminster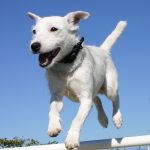 Hi there! Yogadog is currently running three levels of Asana…
http://www.yogadog.ca/wp-content/uploads/2017/01/yogadog_logo-1.png
0
0
Shannon Coppin
http://www.yogadog.ca/wp-content/uploads/2017/01/yogadog_logo-1.png
Shannon Coppin
2017-01-08 16:42:46
2017-01-08 16:42:46
New 2017 Calendar!!!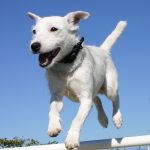 There are only two more sets of Puppy Prana classes this year!…
http://www.yogadog.ca/wp-content/uploads/2017/01/Asana-Agility.jpg
800
631
Shannon Coppin
http://www.yogadog.ca/wp-content/uploads/2017/01/yogadog_logo-1.png
Shannon Coppin
2016-12-20 22:41:30
2017-01-06 02:11:36
Final Puppy Classes of 2016: Puppy Prana only $100